Last year, during my first trip to Japan, I went to Enoshima and took some photos of the real life locations of Bunny Girl Senpai. It was a great experience for me which makes me wanting to do it again. So this year I went back to Japan and spend a day in the Uji area to visit the real life locations of Sound! Euphonium.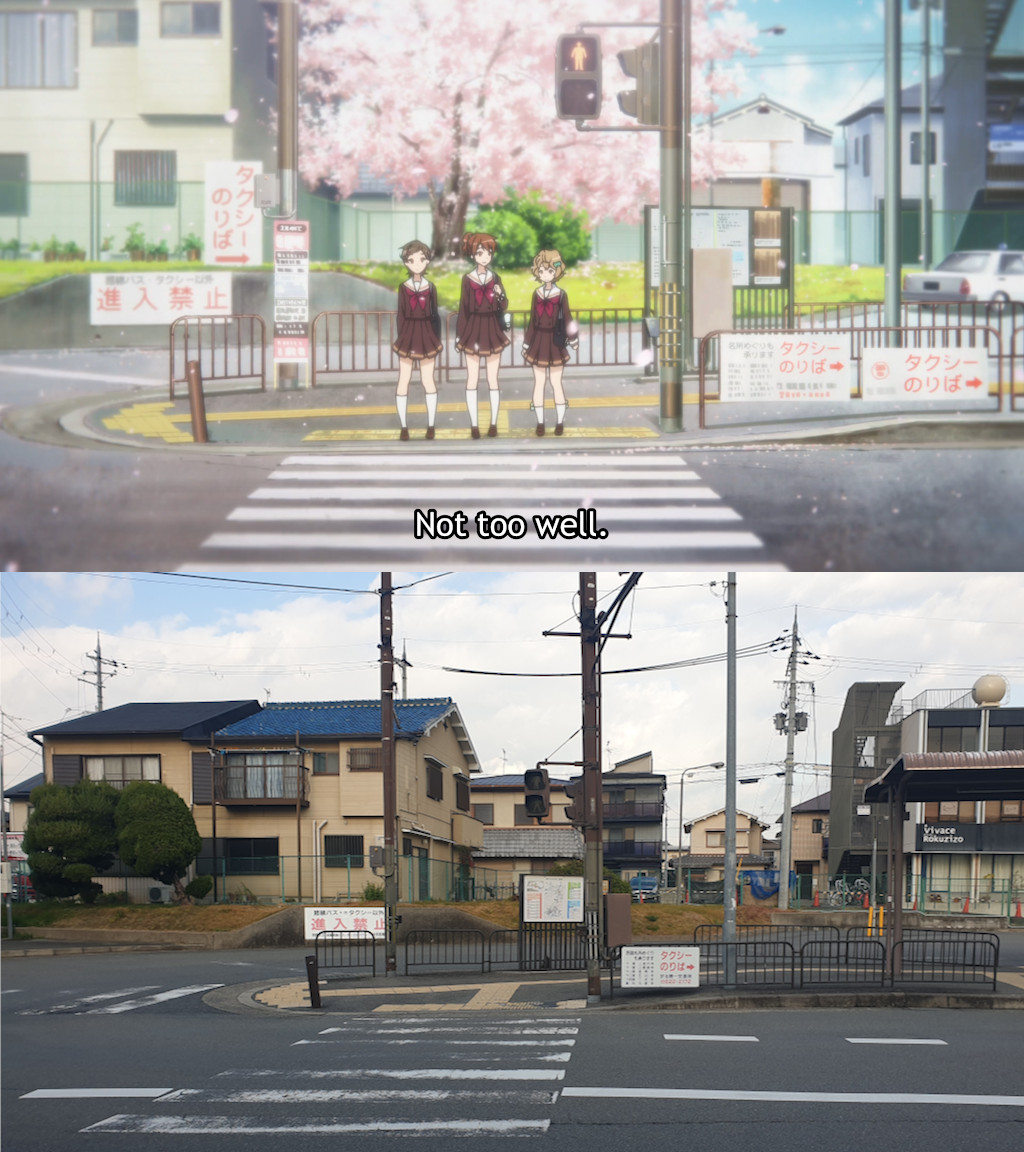 The cross outside Keihan Rokujozo Station.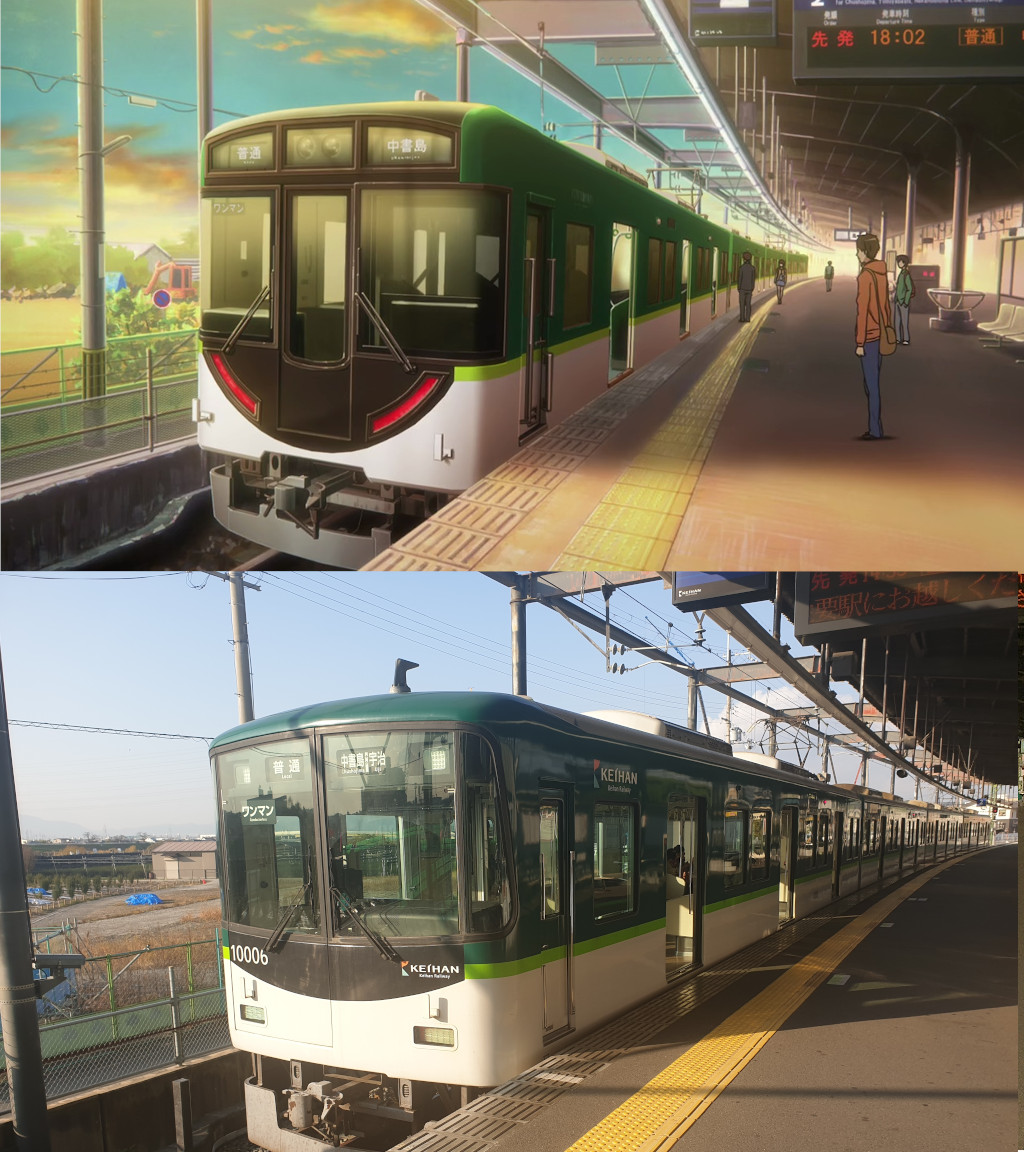 The Keihan train. Kumiko catch these trains everyday between Rokujizo and Uji.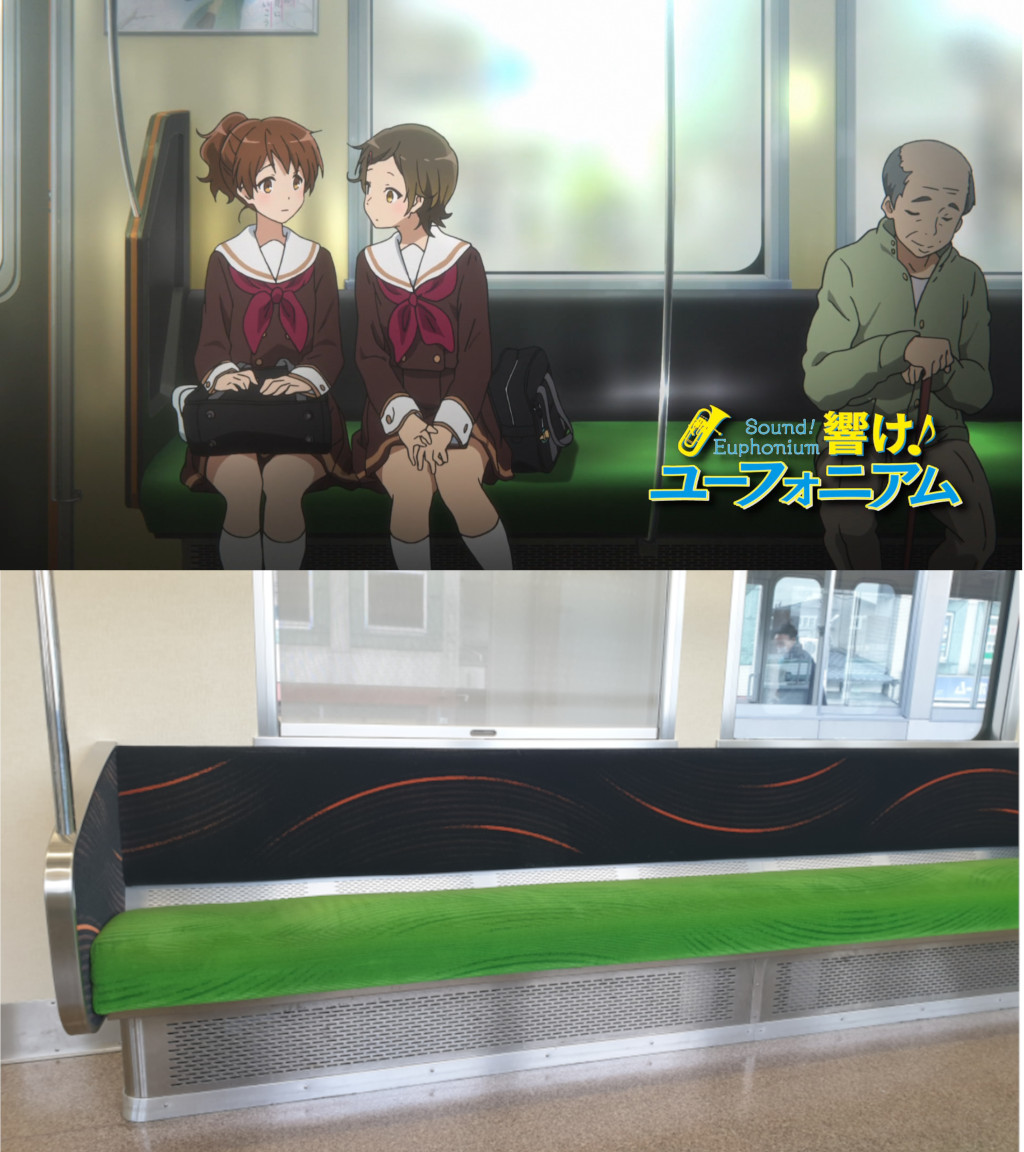 The keihan trains have iconic green interior design.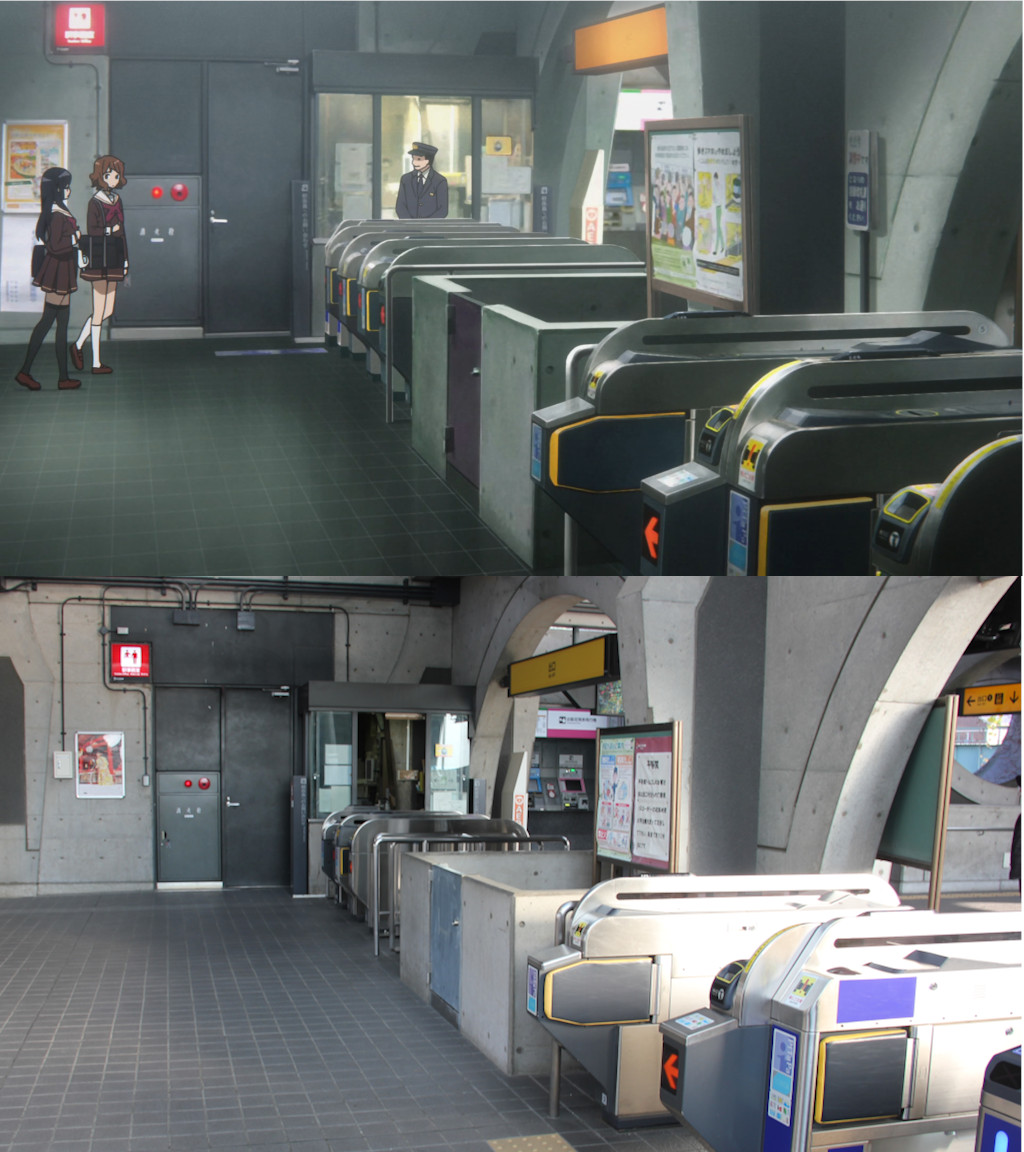 Ticket gates at Keihan Uji Station.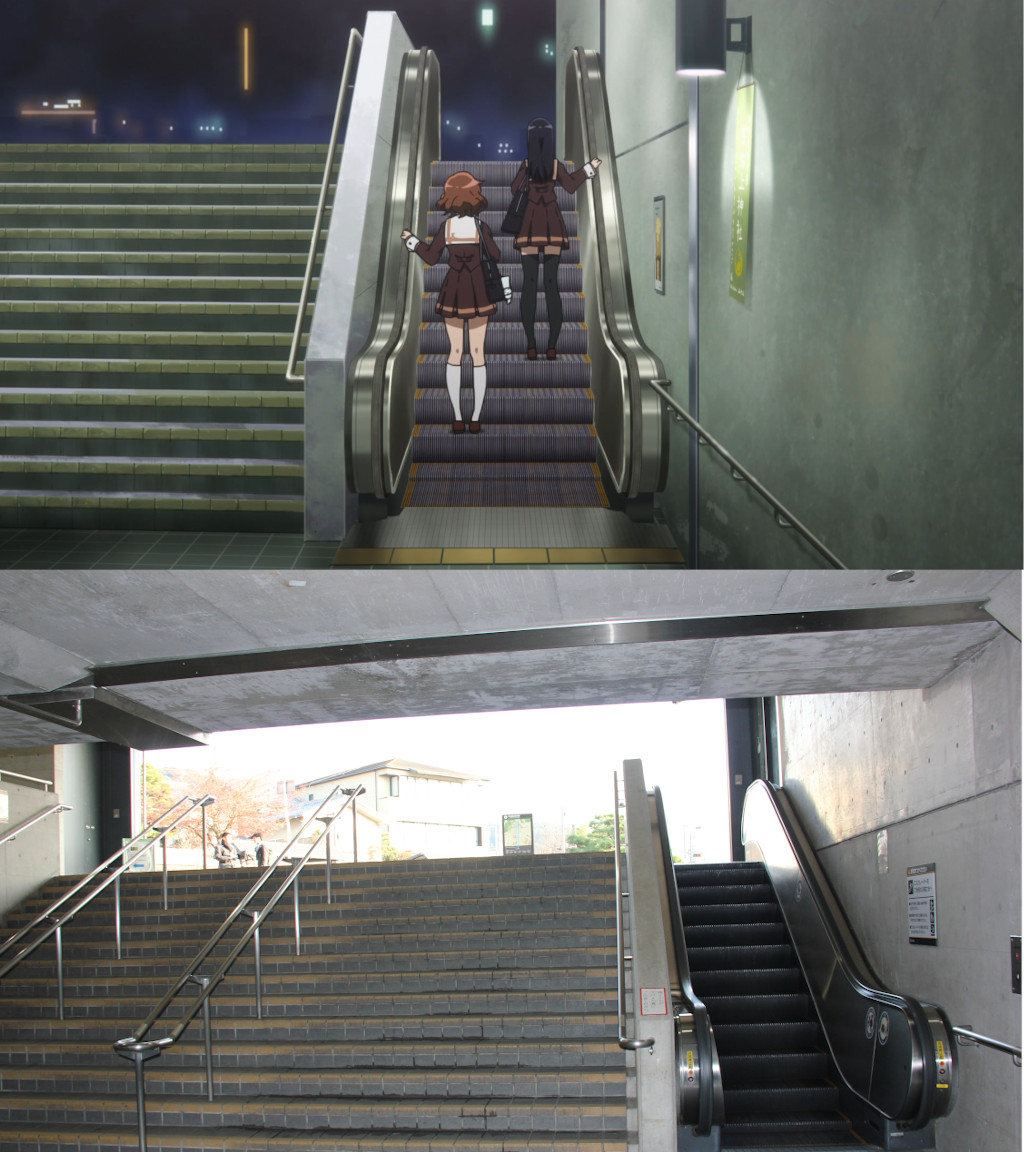 The short escalator at Uji Bridge exit of Uji Station.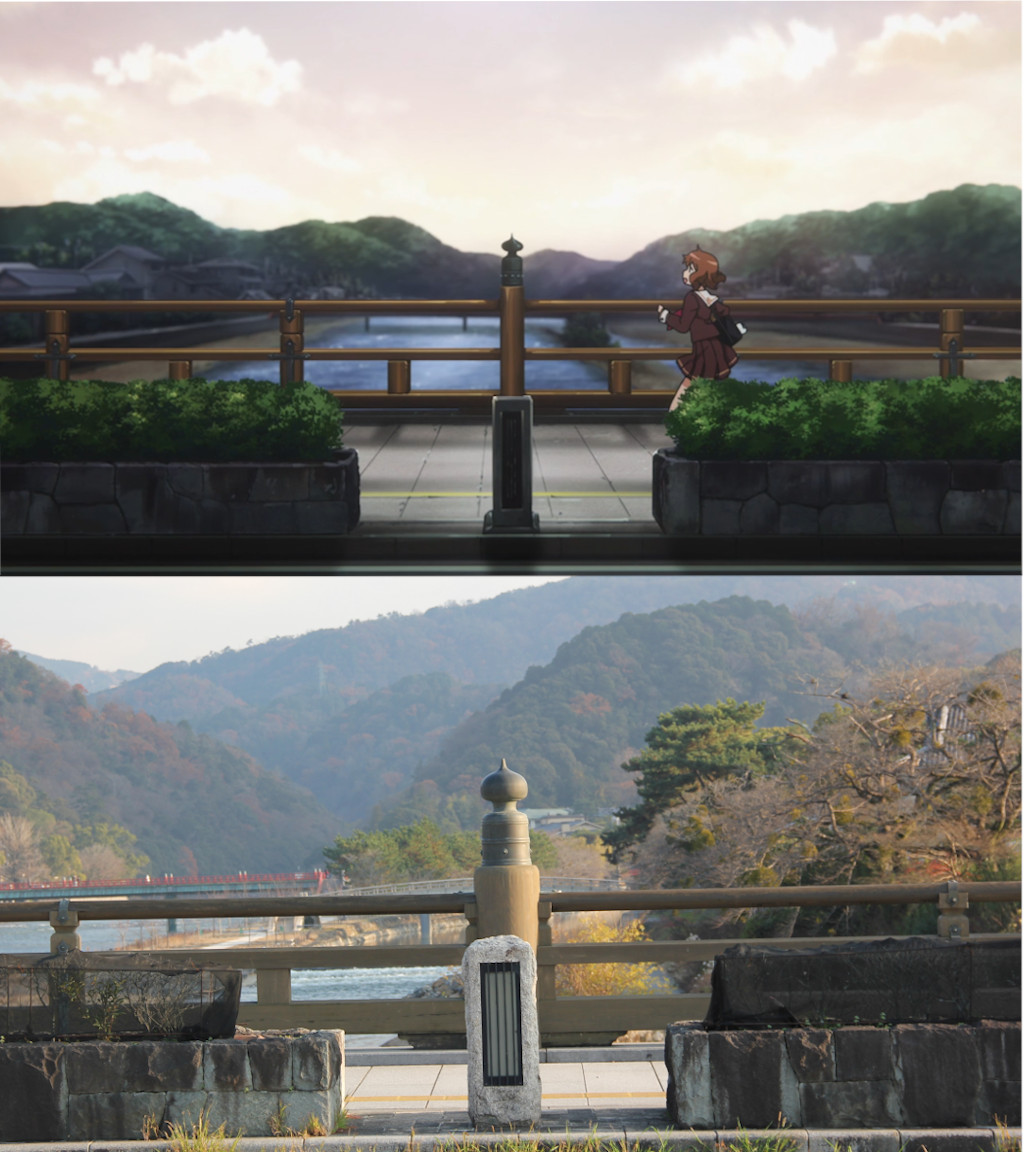 The Uji bridge outside of the station.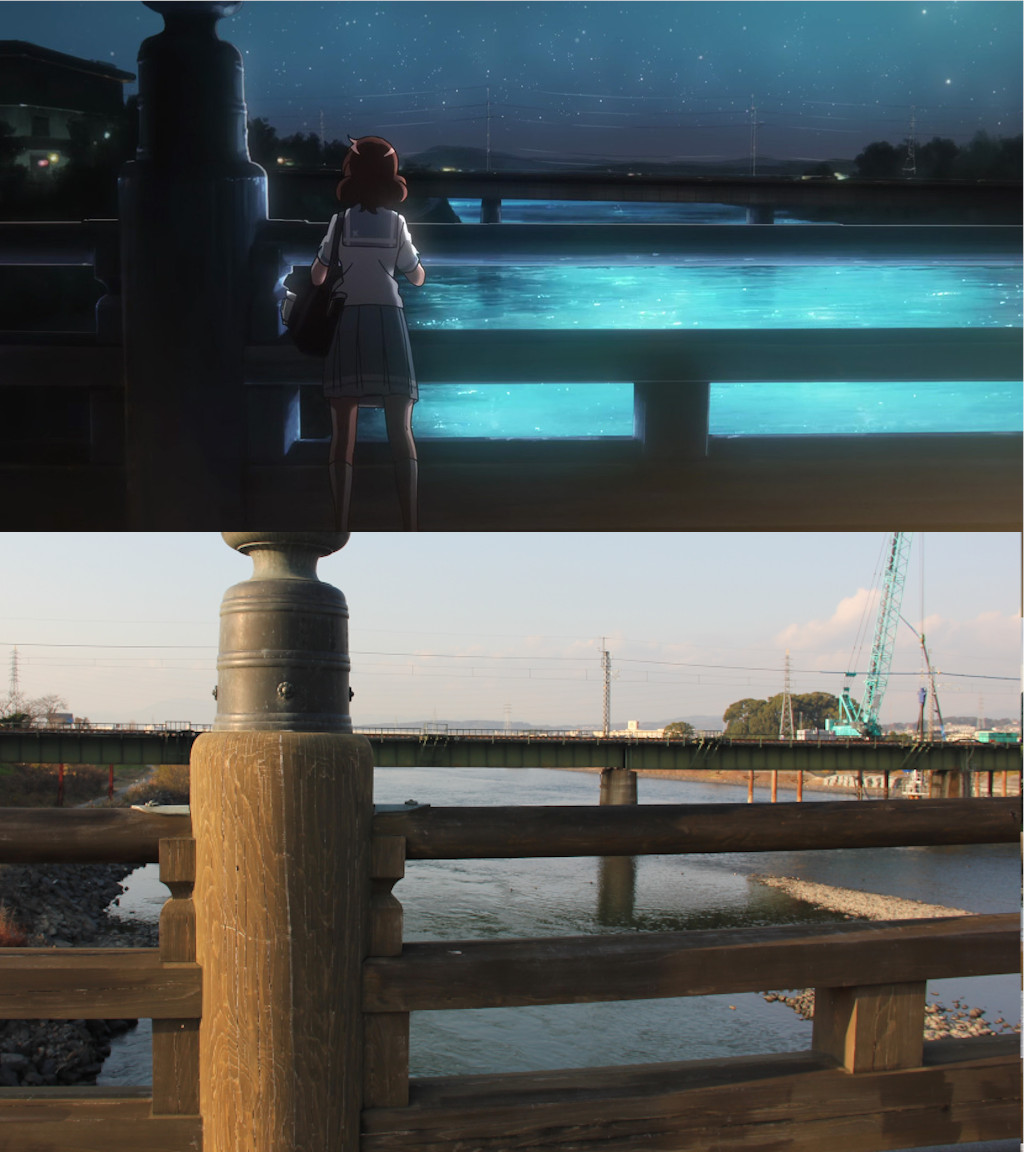 うまくなりたい!(Umaku naritai!)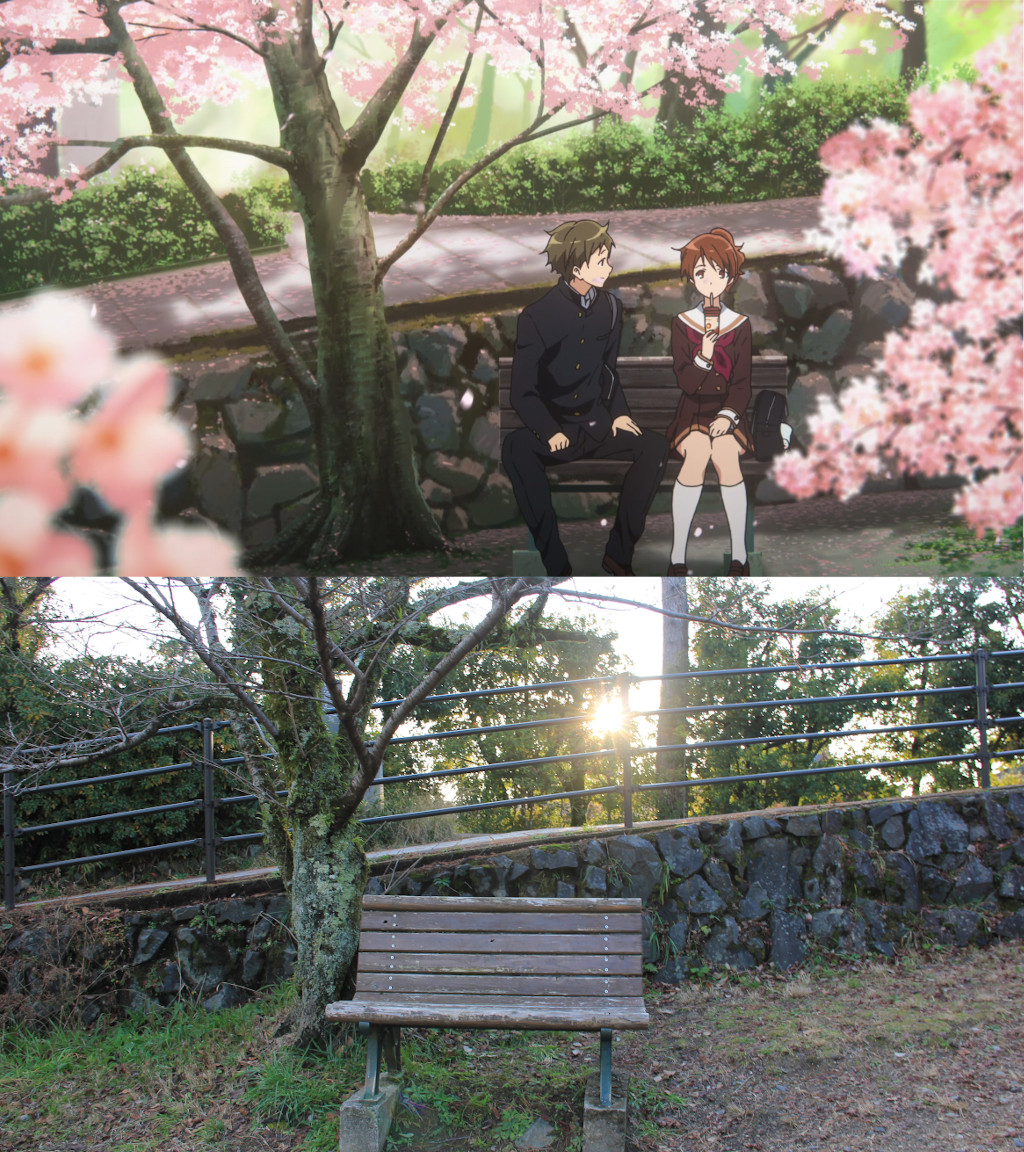 Kumiko's favourite chair next to the Uji River.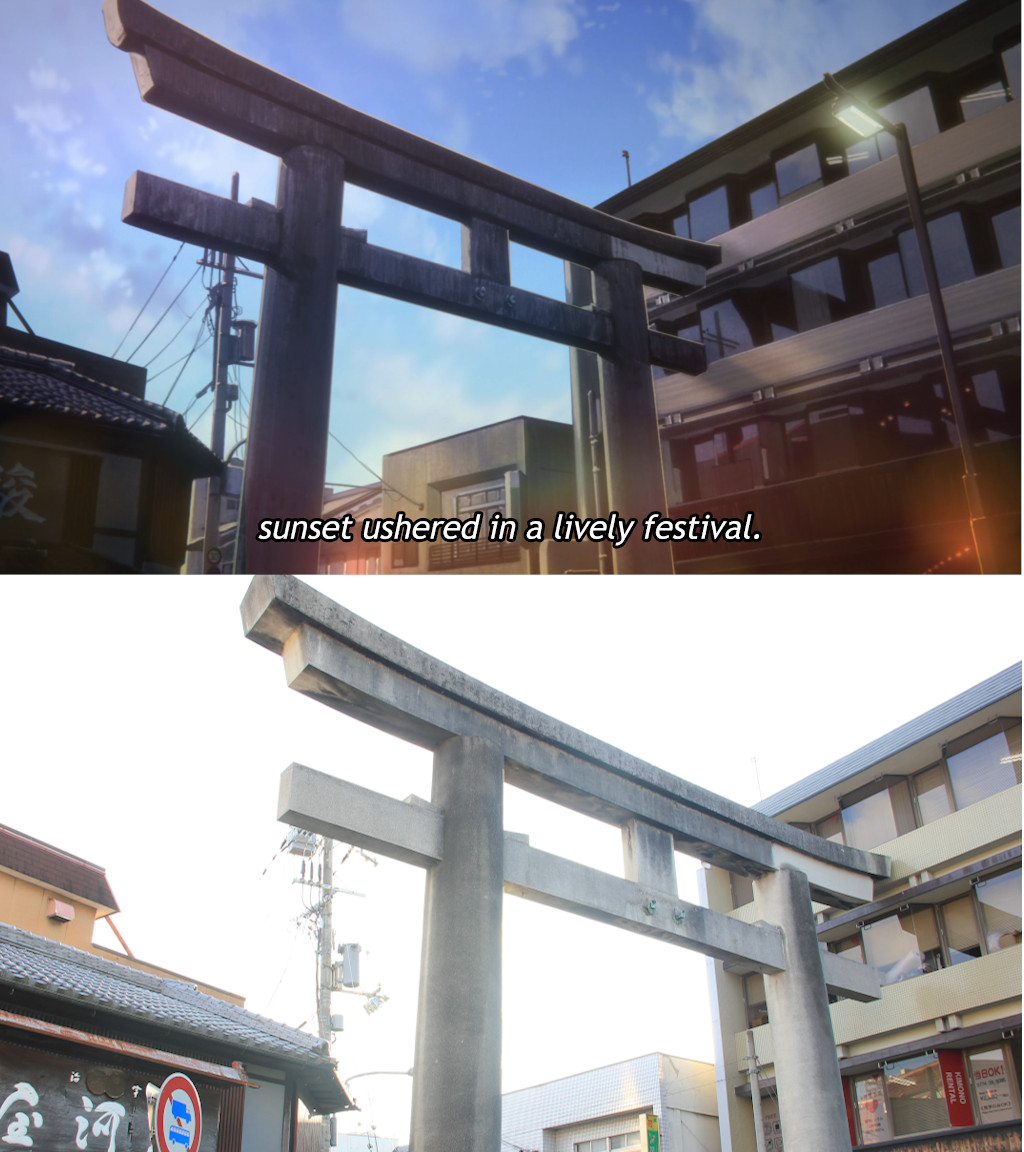 Torii gate at the entrance of Uji Shopping Street where the summer festival was held.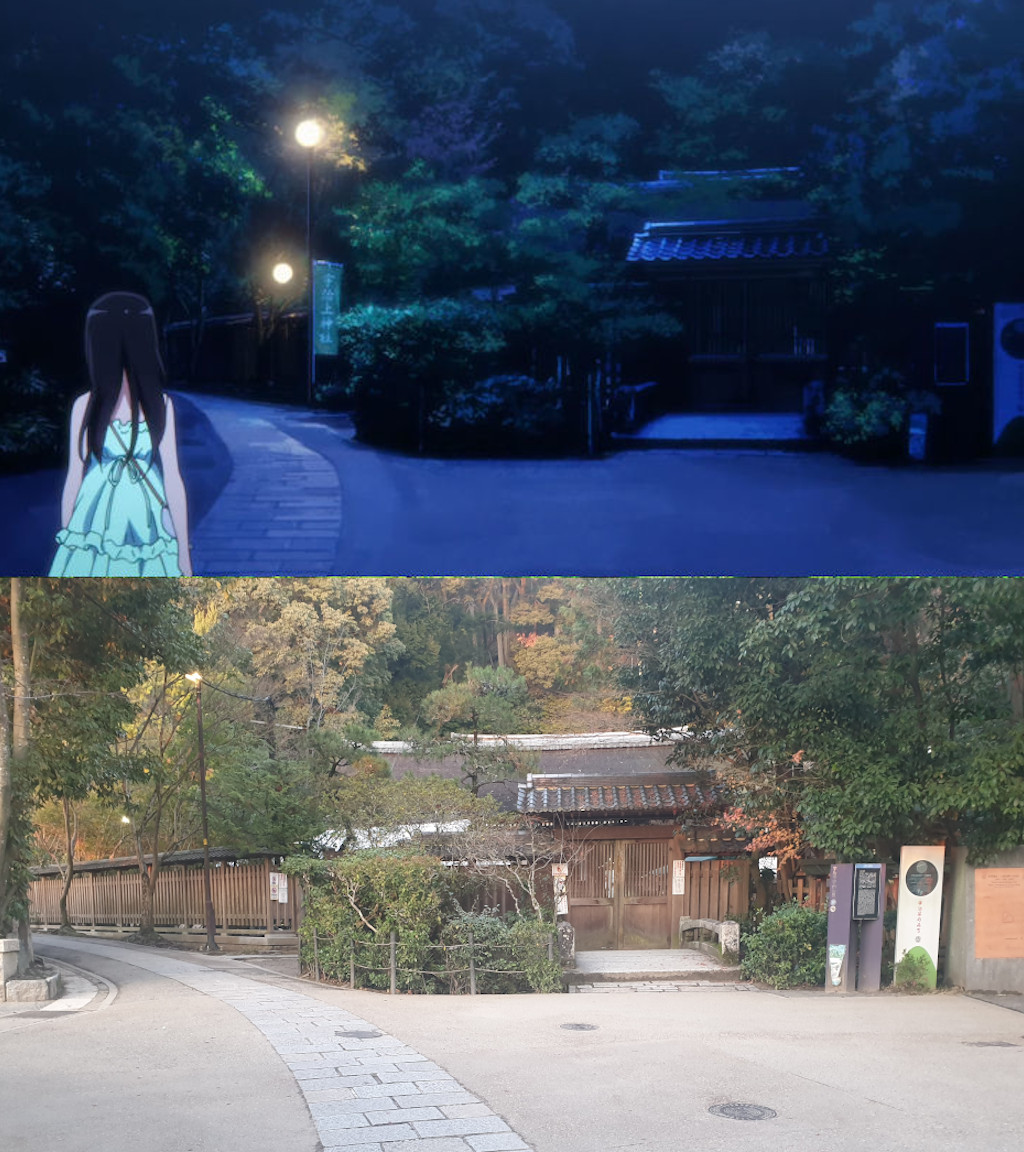 Ujigami Shrine. It has the oldest main hall in Japan, which was built around 1060 A.D.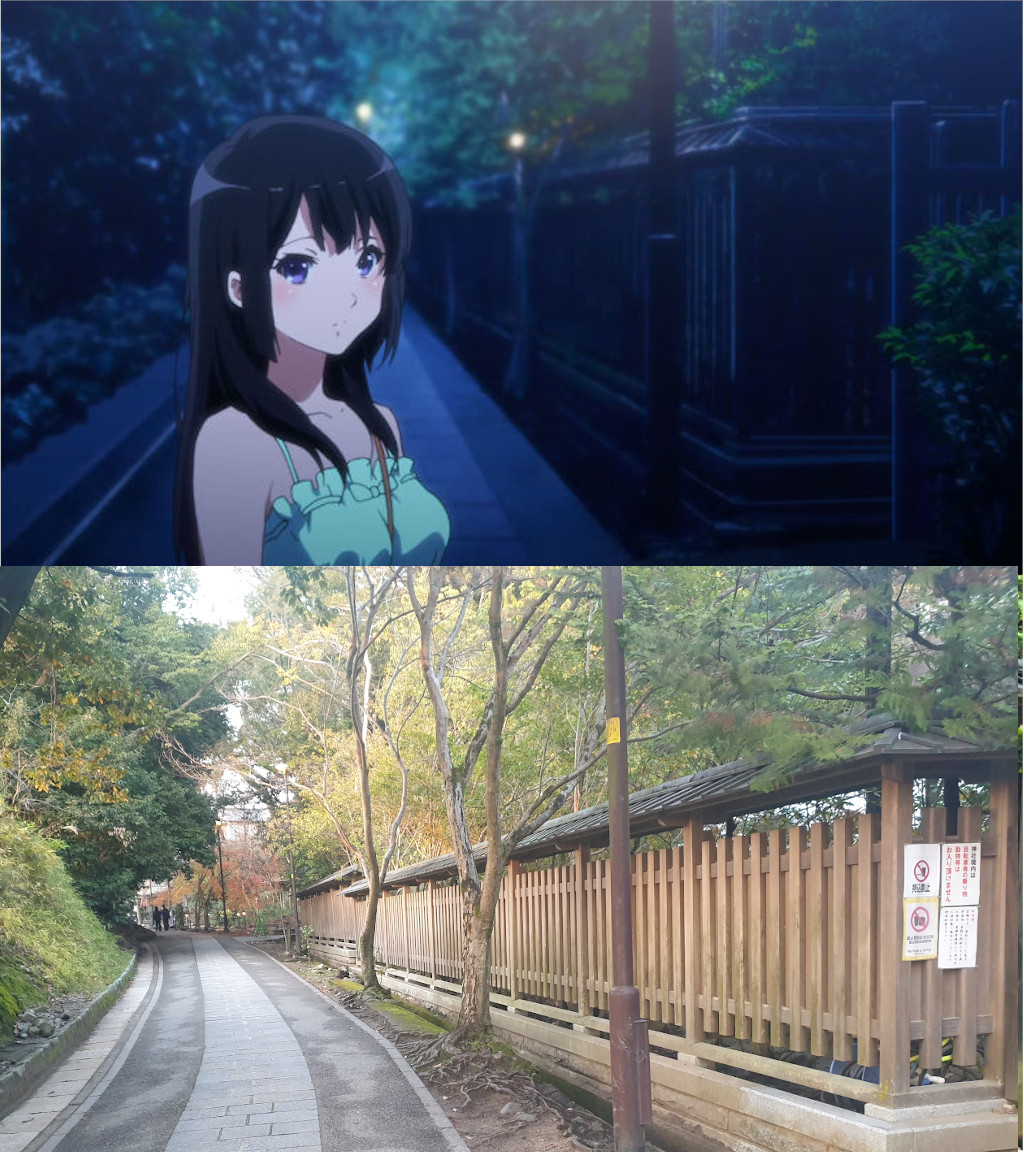 Road outside of Ujigami Shrine around the corner.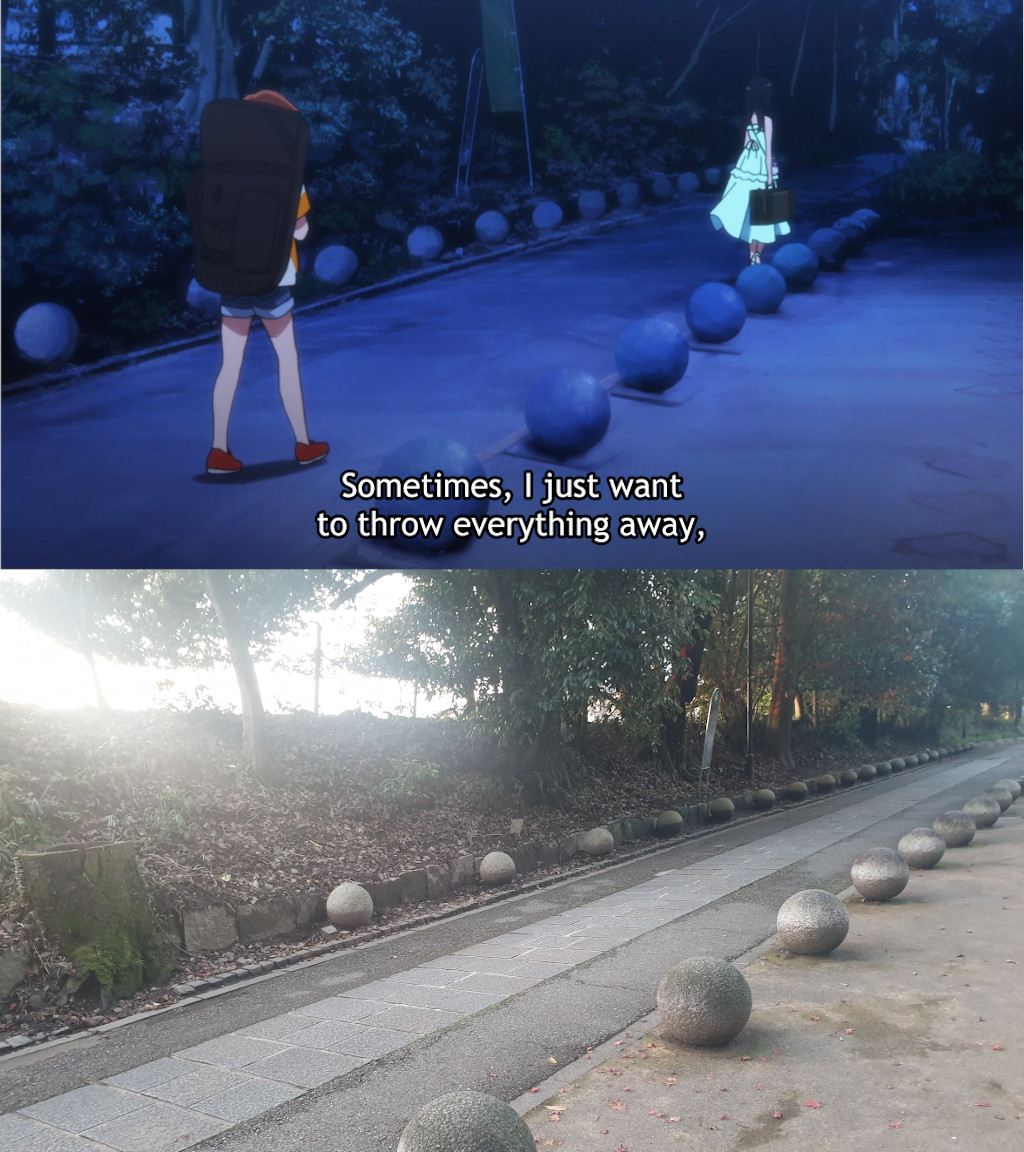 The road to Daikichiyama Moutain.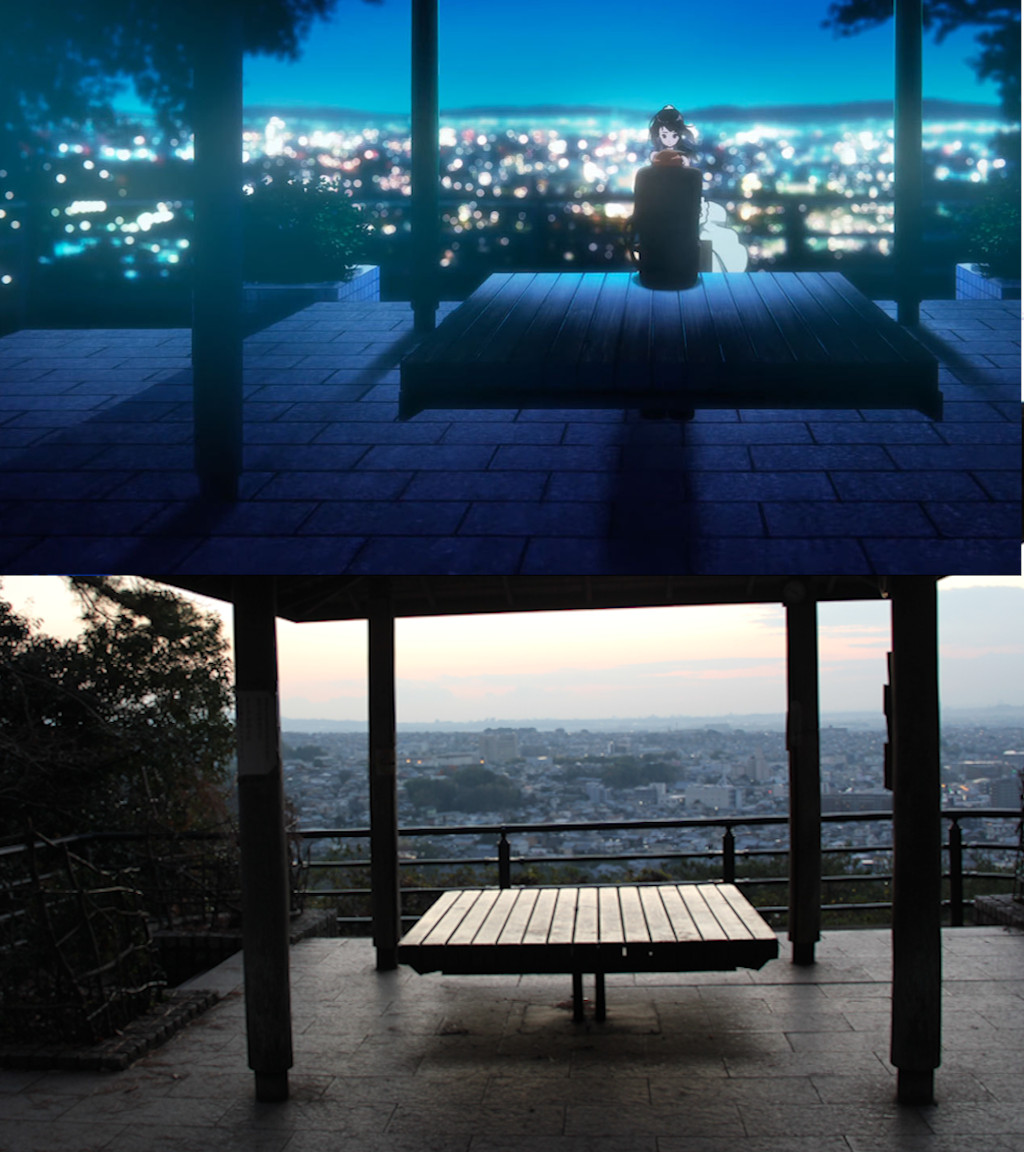 The Daikichiyama Observation Deck, from where you can overlook the Uji city.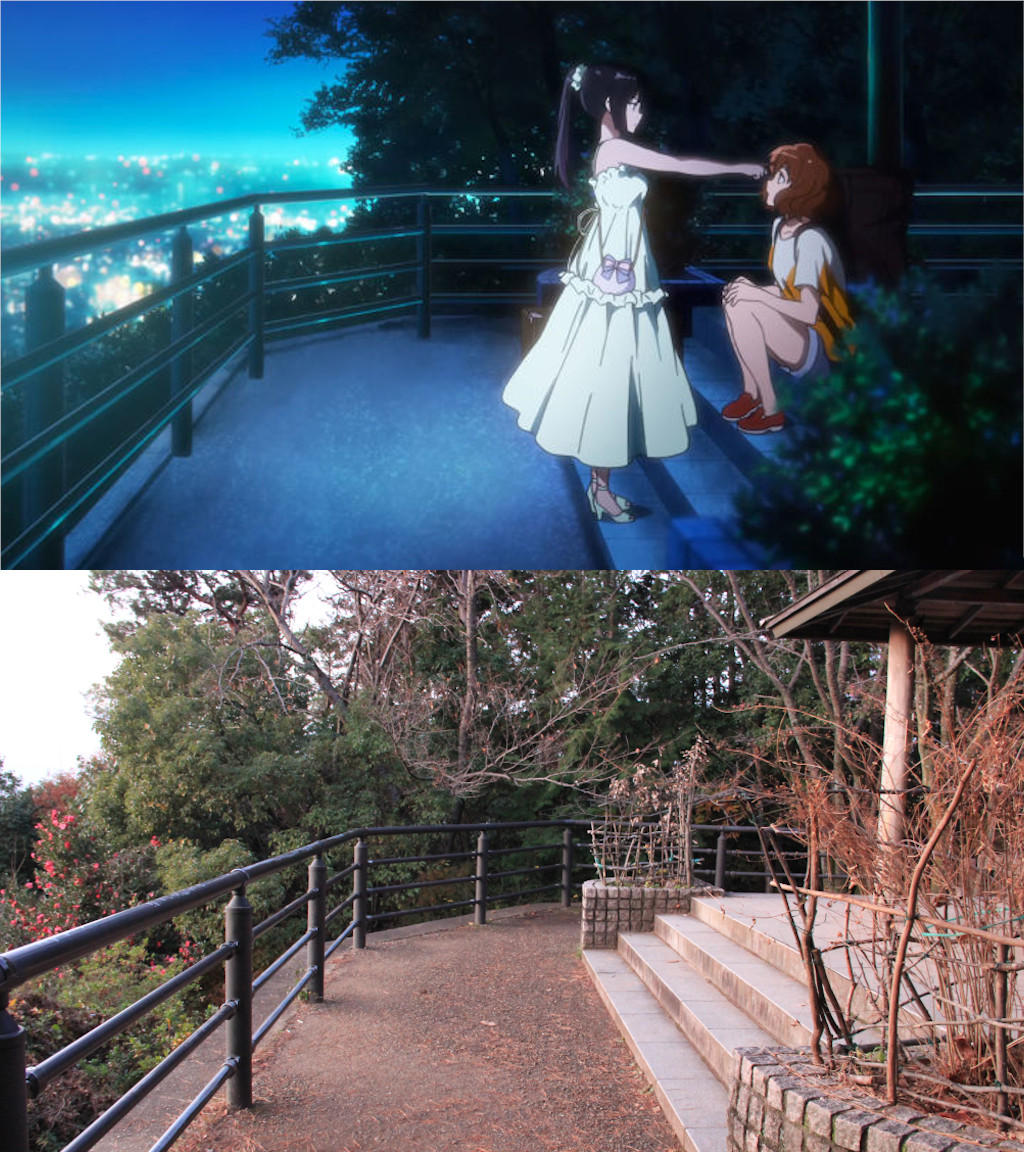 The trees have grown so tall that they have blocked the view on the sides of the deck.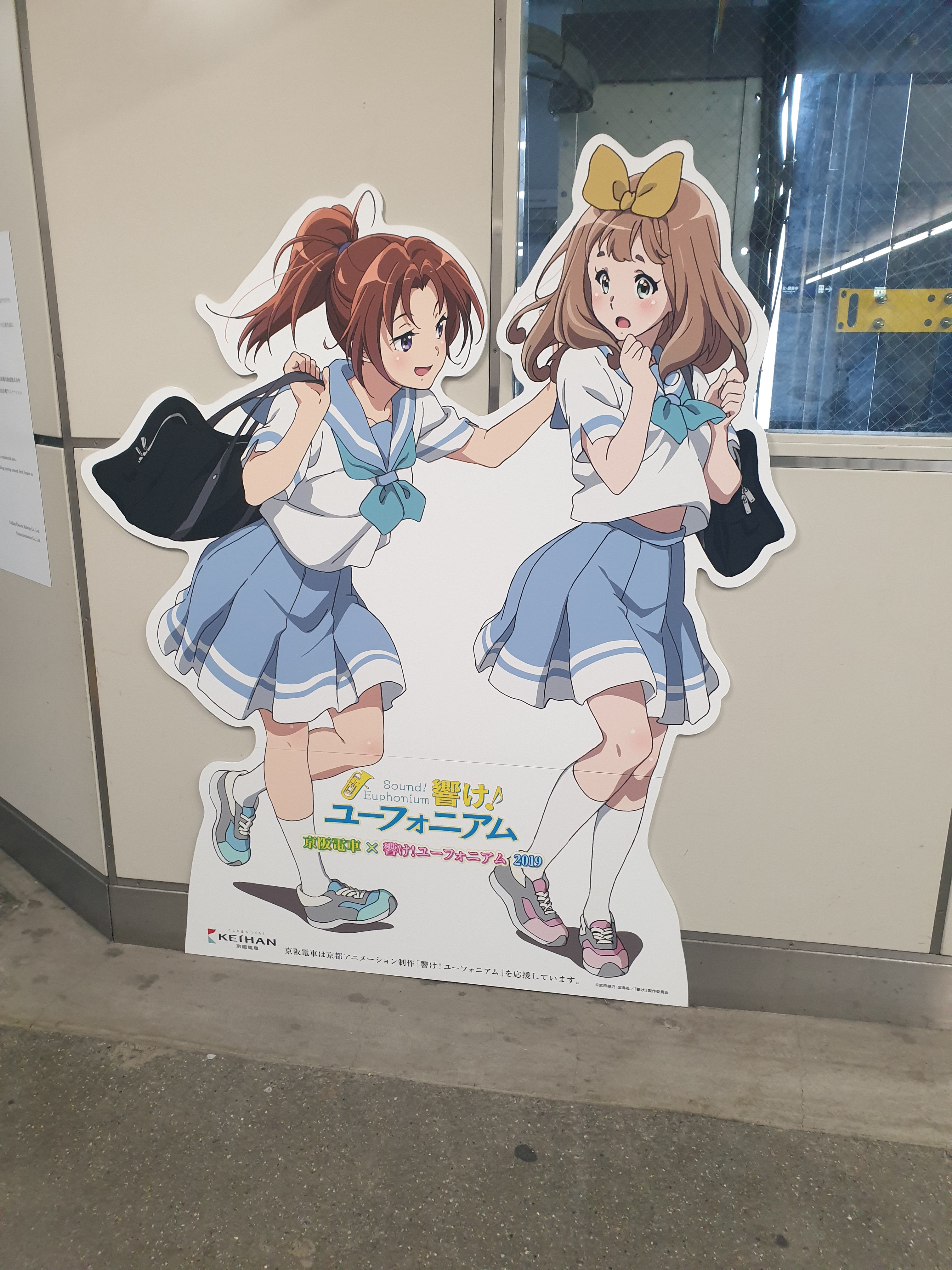 Poster at Rokujizo station.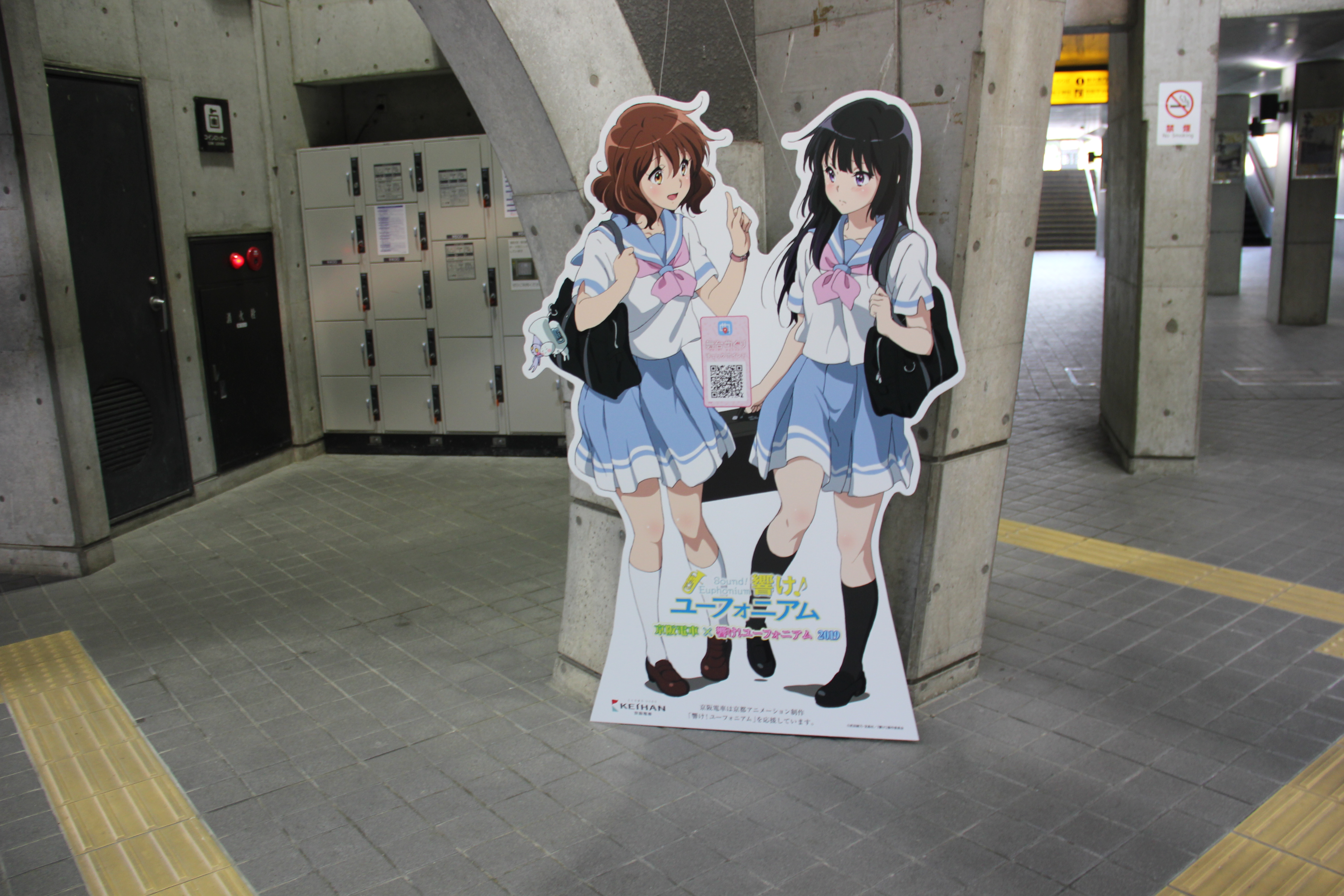 Poster at Uji station.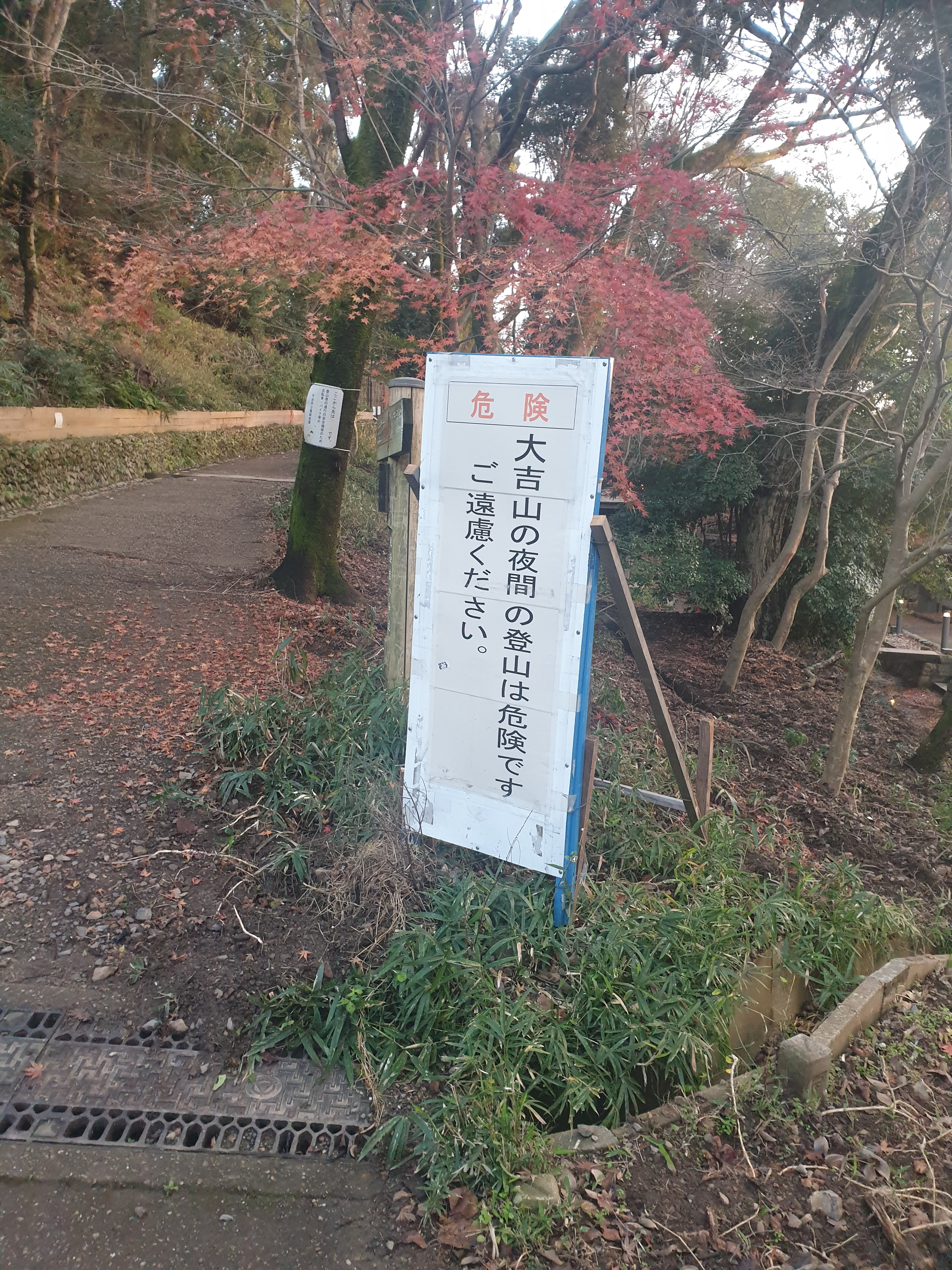 Warning sign on the road to Daikichiyama Observation Deck. It says Please do not climb Daikichiyama Mountain at night as it is dangerous. From this point on, there is absolutely no street light on the road, and the illumination from the city will be completely blocked by the trees so it will be pitch black.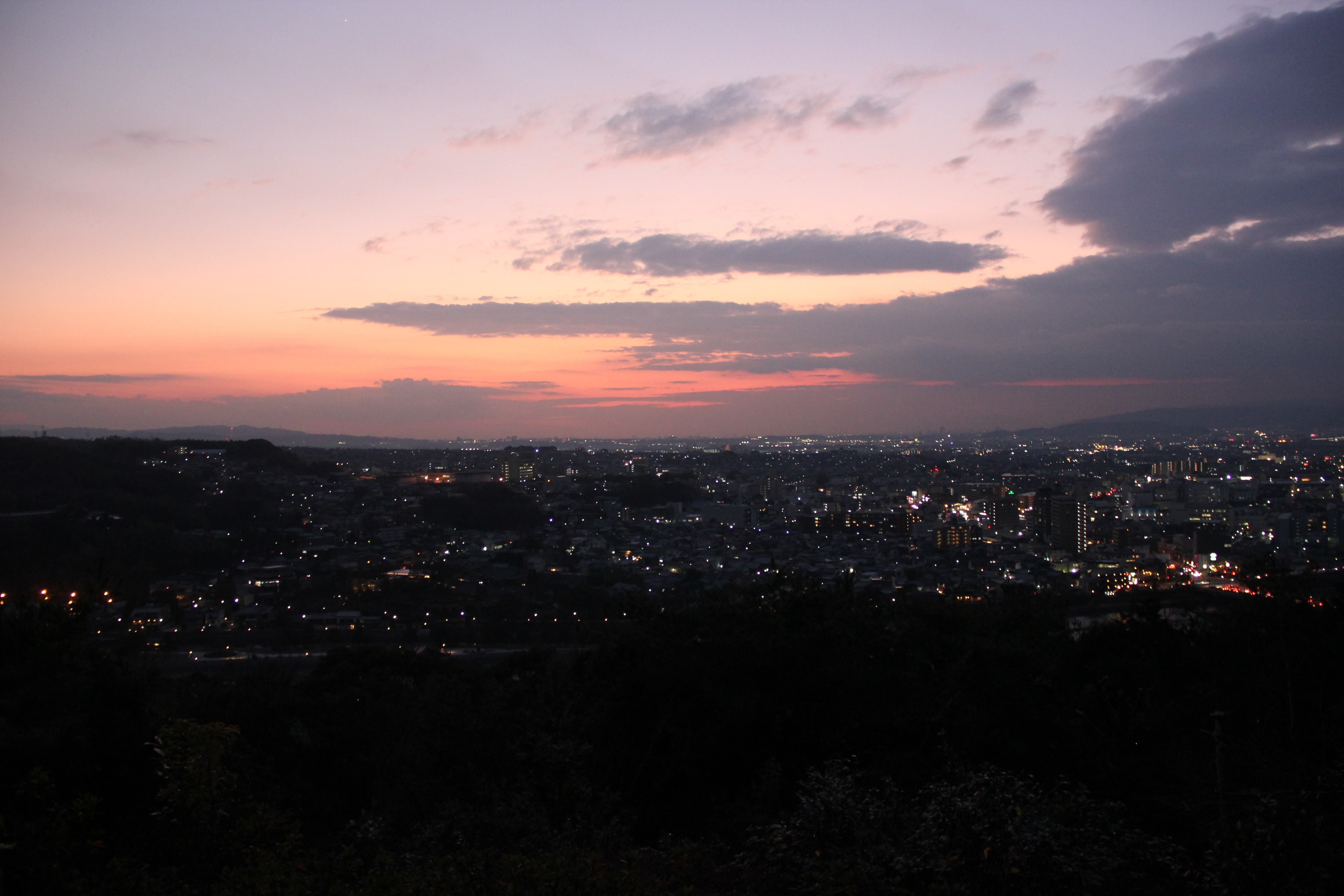 The night view at the observation deck.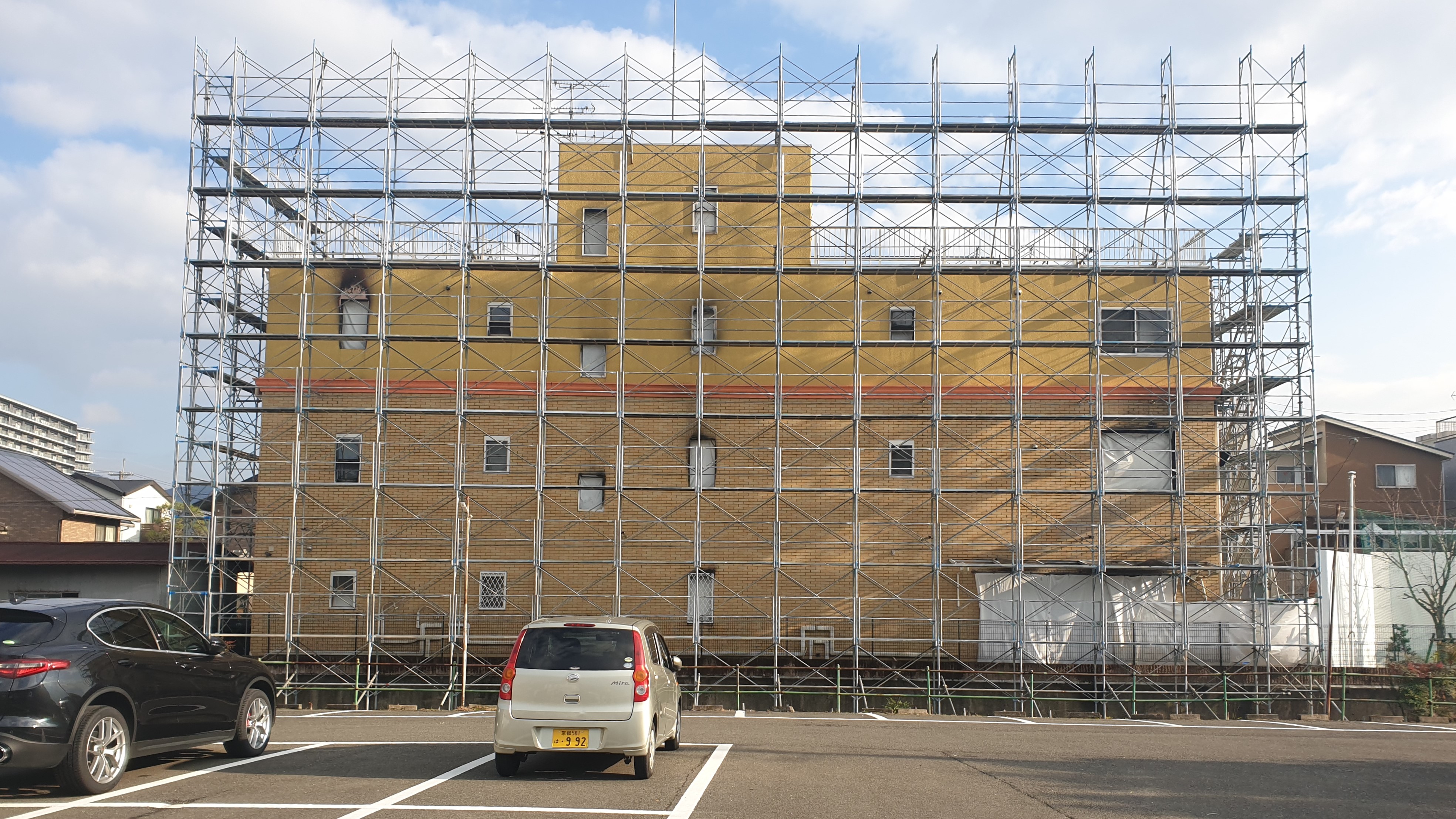 The KyoAni 1st Studio near Rokujizo Station. Both KyoAni and the local council have asked fans stopping visiting the site since it is located in a quiet residential area. We took this picture afar from the parking lot behind the building.